Book an appointment online  – Telephone or In Person
To book an appointment online, simply log in using your care card number as the username.
You will also need an email address to complete the process.
Once you have booked the appointment you will receive an email notification with an option to add the appointment to your electronic calendar.
You may now book in person appointments online!
Please note:
You must call our office to book:

Flu shots
Pap smears
Complete physicals
Drivers forms
Excisions
Wedges
Any forms that need to be completed by the physicians.
Call us at 604-942-7292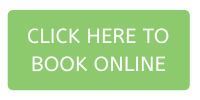 By clicking the button you will be redirected to Chronometriq's website where you can book an appointment with your doctor online.